Setu
---
Skills and expertise you'll require
---
Roles and Responsibilities
This is a mission-critical role. We are a small, diverse, agile, and high-performance engineering team. We're looking for versatile QA and Automation engineers who will—
Take responsibility for end to end testing and delivery of the products at Setu.

Improve through peer-learning and transmit them to peers.
Perks
Learning
Exposure to other verticals, a fully stocked library and unlimited book budget, tickets to conferences and industry events, weekly learning sessions, and sponsored music classes where you can pick your choice of instruments.
Wellness
Comprehensive health insurance for you and your family, 1:1 mental health therapy sessions, generous leaves and well-being offs.
Office environment
Fully stocked pantry, extraordinary coffee, and a beautiful office with lots of solid wood and natural light
Life@Setu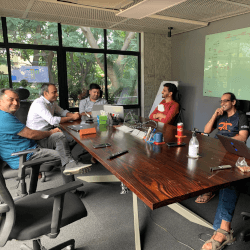 Setu's journey
A video where we talk about the genesis of our company.
The story of Setu
A small video explaining our long-drawn vision of financial inclusion.
Office Locations
Bangalore