Nium
---
Skills and expertise you'll require
---
Roles and Responsibilities
What expertise & experiences would you need to have to play this role at Nium.
3-7 years of workex, preferably in Internal communications + HR Projects.

Great at English communication - spoken and written

Has worked with a global audience (has worked in internal communications that impacted more than 1 region)
Perks
Comprehensive Health Plans
So life's surprises don't get you down.
Year-end Leave / Time-off
Refresh, recharge, rejuvenate
Home Office Setup / Allowance for Remote Working
Contribute your awesome skills from anywhere
Generous Parental & Family Leave
Family above everything else.
Life@Nium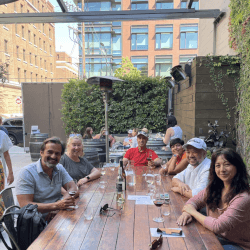 The Real Reel of Nium
Our people are the element that make Nium go. Find out what powers them.
Connecting you to the world's payment infrastructure
➡️ Pay Out ⬅️ Pay In 💳 Issue Cards 🏦 Banking as a Service. We get our clients up and running with one API, in weeks not months.
Office Locations
Mumbai, Chennai, Bangalore and Gurgaon